PINEAPPLE DIESEL 96% HHC - CanaPuff - ONE-USE 1ml
Experience the power of cannabinoids like never before with Canapuff's line of HHC vaporizers! Unlike its cousins Delta-8 and Delta-9, HHC provides a well-balanced high that won't hold you back from your daily activities.
Product Description
Discover our full range of unique flavours in a discreet, portable vaporizer that you can simply throw away when you're done. These fully rechargeable disposables ensure you get every drop of lab-tested, premium HHC. Try them all and find your favorite flavor today!
Why Canapuff disposables?

Who says you have to invest in an expensive vaporizer to get the best vape experience? Our disposable HHC VAPEs require absolutely zero maintenance and are discreet enough to fit in your purse or pocket while traveling!
We use only the highest quality naturally sourced HHC for our HHC products, plus we've tested every batch in a third party lab to ensure you get premium quality and potency every time - no excuses!
Questions about HHC?

Although HHC was discovered in the 1940s, it has only recently entered the mainstream, so chances are you haven't heard much about it. If you have any questions, don't hesitate to contact us.
Product Ingredients:
Contents: 1ml
HHC quantity: up to 96% HHC
Rechargeable: Yes
Flavour: PINEAPPLE DIESEL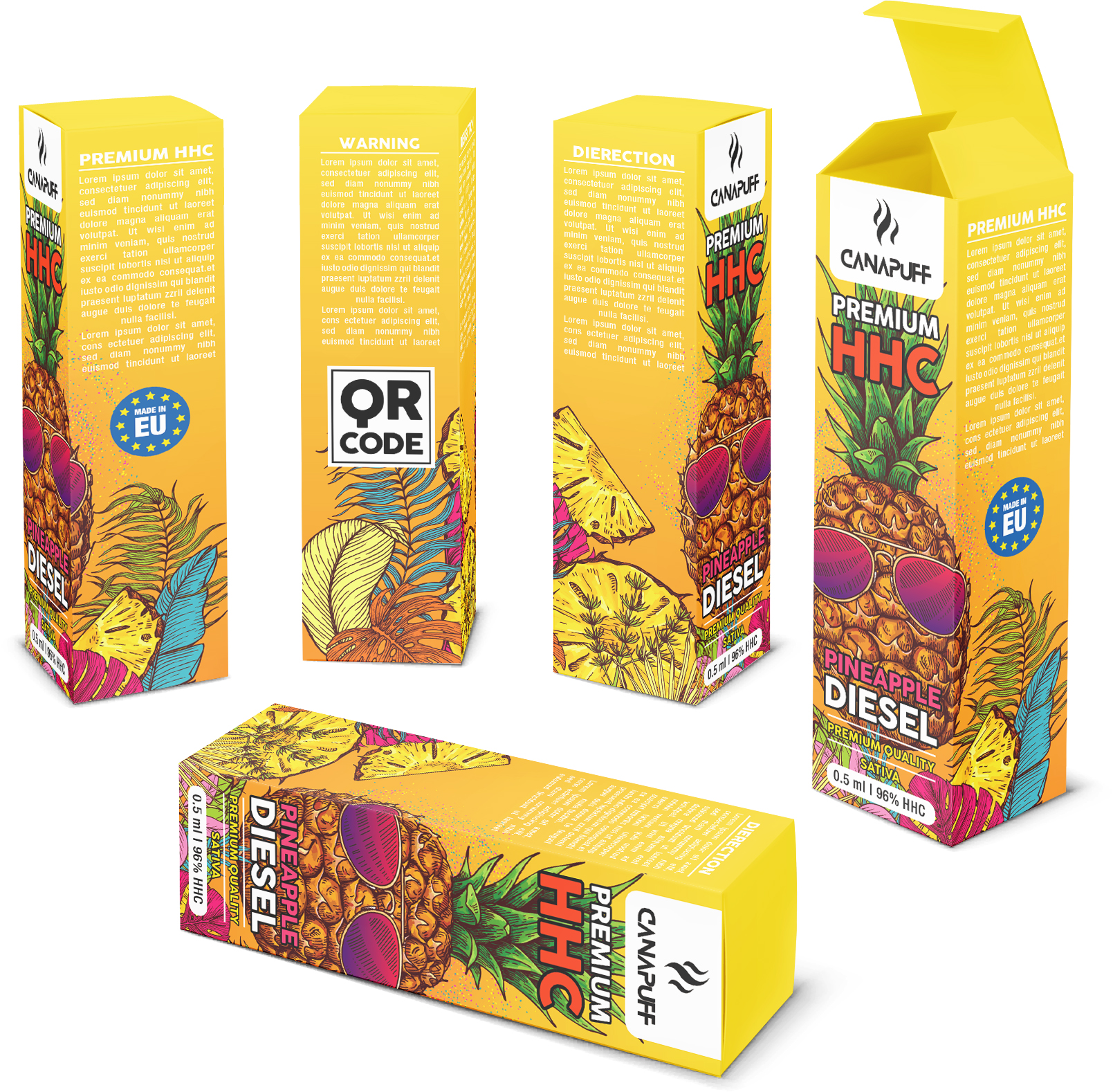 Be the first who will post an article to this item!
MM
Cartridge
Mátyás Móré
Can you put a cartridge in theese things?
Reply
LD
no
lukas doppler
You can't, they are rechargeable, but once they are empty, you throw them away!